InstaForex Extends Sports Sponsorship Deal with Borussia Dortmund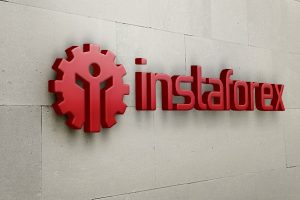 InstaForex has extended its sponsorship deal with German football club Borussia Dortmund for another game season, the online forex trading platform announced on Thursday.
The trading company first inked a partnership deal with the football club in 2019, meaning it will continue to sponsor the club for the third consecutive year. Under the agreement, InstaForex gained the status of Borussia Dortmund's official partner in Asia and the Commonwealth of Independent States (CIS).
Apart from receiving marketing slots, InstaForex's clients also received VIP experiences at the club's stadium.
"We appreciate the trust InstaForex has placed in us and are excited about the extension of our partnership," said Benedikt Scholz, BVB's Head of International and New Business. "We look forward to further developing our presence with InstaForex and achieving success together."
Strengthening Brand with Sports Sponsorship
Borussia Dortmund is one of the top German football clubs and won several titles on both domestic and international platforms. Named after the German city of Dortmund, the club was founded in 1909 and has a rich history as well.
By aligning its brand with a club like Borussia Dortmund, the forex broker is targeting the lucrative football fan base and also strengthening its brand at an international level.
Ildar Sharipov, President of InstaFintech Group, said: "We have developed a unique and very productive tandem with Borussia. So, we are very happy to continue our cooperation. We always strive to build strong, long-lasting relationships with our partners."
Meanwhile, InstaForex is not confined to promoting its brand with only one football club sponsorship. The broker slapped its logo on several racing events and also signed Olympic swimming champion Yuliya Efimova as its brand ambassador.
Source: Read Full Article