Solana Network Regains Normalcy After Weekend-Long Outage and Declining SOL Price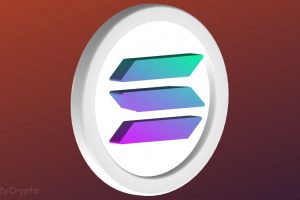 Solana's network has been restarted after a lengthy slowdown during the weekend.
Native SOL has been down 14% in the past week.
Developers and validators of the Solana blockchain have decided to restart the network following a prolonged slowdown over the weekend that pushed the value of its native SOL token off the cliff and brought almost all the transactions to a halt. The step is the last resort after several failed attempts to downgrade the underlying software.
Solana Compass posted on Twitter that:" (the network) is currently restarting after an issue during the upgrade from 1.13 to 1.14 that slowed block finalization. Once validators with 80% of the stake have restarted, the network will resume." Per Solana Explorer data, the blockchain's transaction speed dropped from a high of 5,000 TPS to 93 TPS, and nearly a total shutdown during the restart period.
According to the developers, the exact cause of the technical glitch, which occurred early Saturday, remains unknown. However, some have tied it to a bug in the network's latest software upgrade. The incident caused a forking event in which a blockchain generates conflicting versions of its transaction history.
Solana network challenges deepen
The technical issue is one of the countless network outages and slowdowns Solana has suffered since its mainnet beta launch in 2020, something the platforms' founder, Anatoly Yakovenko, once called a 'curse' to the network. As a network developed for high transaction speeds and cheaper gas fees, Solana's technical issues have subdued the value of its native SOL token.
Per the data from CoinMarketCap, SOL has slipped 14% on the weekly chart and 0.68% in the past day to trade at $22.7 – a sharp contrast to its $258 peak during 2021's crypto boom.
Amidst the slowdown brought on by this weekend's outage, Solana enthusiasts have praised the network's decentralization in handling the problem. One developer, Chorus One, said on Twitter that the incident: "demonstrated how genuinely decentralized the network is. Without all these debates, we would be back up in an hour. But, every decision along the way is debated. Voting happens. We end up taking 8-10 hours to recover instead of 1."
Also optimistic about Solana is crypto exchange Coinbase, which released a report last week saying that the fundamentals of Solana remain intact despite the ongoing challenges. The company also added that the dApps platform performs better than its predecessor Ethereum.
Source: Read Full Article