Solana Shoves Polygon Out After Another Strong Week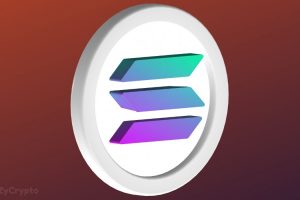 Solana continues its bullish movement surging 58% in the past seven days as the entire crypto asset market cap reclaims $1 trillion.
BTC, ETH, ADA, and other assets reclaim gains not recorded in several months, capping off a perfect start to the year.
Shiba Inu-themed BONK coin and Helium proposed migration to Solana are factors behind the rise of SOL.
Solana (SOL) has been the most performing digital asset in the top 15 this year by market capitalization and no one saw it coming following a poor run and a disastrous end of 2022.
Solana has surged 58% last week as it maintains a brilliant start this year. Recent gains recorded by SOL have seen its price spike to $23.70 entering another week with hopes of further growth.
SOL was in turmoil in 2022 with frequent downtimes and migrating projects culminating in a horrific December with the asset falling to a two-year low of $8.17 dropping out of the top 20 coins by market cap. The recent resurgence of SOL has seen a steady climb reclaiming its spot in the top 10 digital assets.
At No 10, SOL has displaced Polygon although the latter has also been up 3% in the past 24 hours. With a price of $23.7, SOL is at its highest since the FTX debacle which saw it suffer huge losses as a result of the exchange's investments in the network.
The rise of SOL can be linked to the loud barks of its new Shiba Inu replica BONK coin. Recall that BONK made a flying start this year as it surged over 3,300% and now has a $57 million market capitalization. BONK continues to have a good year and it is currently 20% up in the past 48 hours.
Wider market flips green
Solana's rise is not in isolation as most top coins have continued to reclaim new levels not recorded in months. Market leader Bitcoin (BTC) surged 24% last week, erasing post-FTX losses and breaking past the $21,000 level. The recent uphill movement means BTC has recorded its best week since March last year.
Altcoins have also seen massive upticks this year as the crypto market cap tops $1 trillion. Ethereum (ETH) continues to hold tight over the $1,500 mark recording fair gains this week. Cardano, Dogecoin, and XRP have also been up this week marking a turnaround for digital assets. 
Source: Read Full Article