South Korean Gaming Giant Planning to Buy Crypto Exchange Bithumb for $460 Million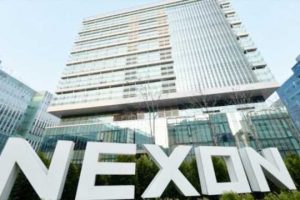 Nexon, the South Korean multi-billion-dollar gaming conglomerate, is reportedly planning to buy a 65% stake in troubled crypto exchange Bithumb in a deal worth about 500 billion won ($460 million).
● According to local media reports, Nexon is to buy all the shares owned by Bithumb chairman Lee Jung Hoon, including several others totaling up to 65% of the exchange's outstanding shares.
● The Tokyo Stock Exchange-listed video gaming giant has since signed a memorandum of understanding (MoU) with the sellers to facilitate the transaction. The MoU was signed at the beginning of this month, said the reports.
● Nexon already owns two other crypto exchanges – Korbit, Korea's third-largest exchange, and European exchange Bitstamp, which it acquired for around $80 million and $400 million, respectively, three years ago.
● Bithumb, Korea's largest bitcoin exchange, has been rocked by issues of fraud involving top company staff. Authorities in the Asian country are currently investigating the platform for financial fraud involving $25 million.
● Lee Jung Hoon, the chairman, is accused of pocketing millions of dollars by selling Bithumb's tokens to clients without listing them. As a result of the fraud case, the exchange was put up for sale last year.
● Founded in 1994, Nexon is a major player in the global gaming industry. Some of its most popular gaming titles include Dungeon & Fighter, Kart Rider, and Nexus: The Kingdom of the Winds.
● Shares of Nexon were down 0.16% to 3,180 Japanese yen ($30.8) in Tokyo trading on Thursday. The company boasts a market capitalization of 2.82 trillion yen ($27.3 billion).
Source: Read Full Article