The Ultimate Guide to Cloud Mining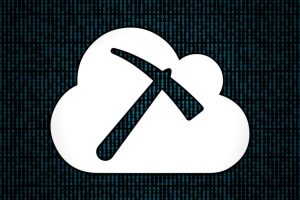 Cryptocurrency cloud mining can be marked today as one of the most well-balanced ways to make passive income. Best cloud mining providers enable customers to earn BTC (as well as other coins) without any knowledge and purchase expensive machines. The whole process is pretty easy. Even if you're an absolute beginner.
So what is in fact crypto cloud mining? By simplifying the definition of this technology, cloud mining is a process of creating new coins using rented facilities of the providing companies. The equipment can be placed anywhere at the remote Data Centers maintained by cloud mining providers. The company takes care of both hardware and software. So you don't have to purchase any machines or special apps and programs.
There are several models of cloud mining. Host mining, for instance, implies the renting of mining rigs (a specific kind of equipment). In turn, the renting hash power model of cloud mining involves the renting/leasing of shared power capacities generated by the remote mining farm. It is the easiest and the most profitable way to create passive income in bitcoins, as well as some altcoins (just like Ethereum, etc.)
The key advantages of cloud mining
If you already set your sights on crypto cloud mining, you have to discover the major benefits of this type of creating cryptocurrency. Here are some key advantages of cloud mining over the 'classic' version.
You don't have to buy and configure any special equipment.
No technical and IT knowledge is required.
Cloud mining is the only way to mine cryptocurrency without sky-high electricity bills.
Most cloud mining websites offer pretty high profitability rates.
Those who are interested in crypto diversity can easily mine different cryptocurrencies using the same platform.
Virtual crypto mining allows mining BTC without heat and noise. You don't have to keep any devices at home.
How to start earning crypto
Another major benefit of cloud mining is the fact this process is literally for everyone. All you have to do is just choose a legit website and purchase a contract that matches. There are tons of cloud mining companies out there. So it's not that easy to choose a trusted one. Use verified sources related to cryptocurrencies to make sure you're not investing in scammers.
Note cloud mining comes in several plans offering different hash rates. A hash rate in cloud mining indicates how many coins the rig can mine at any given point in time. The most powerful plans bring the biggest yield from the cloud mining process. To put it another way, the bigger the hash rate you'll purchase under your contract, the sooner you will start to see real results on your account. Mined crypto can be transferred to any cryptocurrency wallet (and also to a bank account or credit card).
Resume
So, after taking a closer look at the Bitcoin cloud mining technology, you can see it is such an easy and pretty gainful way to make a stable income without major investments. Sure it is not that 'magic' money-making scheme that will make you rich in two blinks. And yet, you can create a good income in BTC that is absolutely passive (and it's really easy).
Source: Read Full Article