Tron DAO Buys $39M Worth of TRX as Reserves for its USDD Stablecoin Whose Circulating Supply Has Exceeded $200M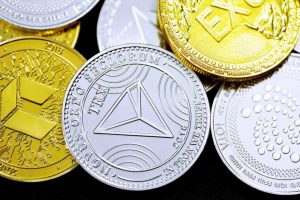 Circulating Supply of USDD Exceeds $200 million
Furthermore, the circulating supply of the USDD stablecoin has grown by almost 100% in the last 48 hours, exceeding $200 million. The stablecoin was launched on the 5th of May and had an initial circulating supply of $116.7 million.
At the time of writing, the circulating supply of USDD according to the Tron DAO reserve website currently stands at $211.245 million. Additionally, $1 billion worth of USDD has been authorized to be issued meaning that $788.754 million is set to be released into circulation in the days or weeks to follow.
Tron DAO Secures Three Partnerships
Also worth mentioning is that the Tron DAO reserve has thus far secured three partnerships with Alameda Research, the Amber Group, and the Poloniex Exchange. The three partners are now members and whitelisted institutions of the Tron DAO Reserve.
The Price of Tron (TRX) Continues to Benefit From the Launch of USDD
In terms of value, the hype and activities surrounding the launch and usage of USDD have benefited Tron (TRX) in the crypto markets. Consequently, Tron (TRX) has reentered the top 20 digital assets on Coinmarketcap having increased in value by 32.54% in the last week alone.
What the Daily TRX/USDT Chart Says
Concerning price action, the daily TRX/USDT chart further confirms the bullishness surrounding Tron. The digital asset is currently trading above the 50-day (white), 100-day (yellow), and 200-day (yellow) moving averages.
Trading above the latter moving average is a clear indicator that Tron (TRX) has fought against the general crypto market turmoil led by Bitcoin losing the $38k support level. Maintaining this bullishness for Tron will be paramount as the crypto markets approach the weekly close and the anxiety in traditional markets on Monday due to the US Fed raising interest rates and kick-starting Quantitative Tightening.
Tron's daily MFI, RSI, and MACD also point towards an overbought scenario. Therefore, a pullback to the 200-day moving average of around $0.076 is likely in the days to follow.
Source: Read Full Article