Uphold Will Neither Halt Nor Delist XRP Until The Court Declares It A Security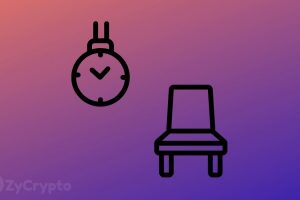 Despite the legal quandary Ripple is currently facing due to the SEC's lawsuit which has caused many top exchanges to wash their hands off the affairs of Ripple, Uphold, a crypto exchange operator and payments processor, says it will not delist XRP nor suspend its trading until the court's decision justifies SEC's complaints against Ripple.
The exchange announced its unwavering stance on Ripple unless there exists a legal justification from the court on SEC's charges in a blog post, saying;
"Uphold has decided to continue listing XRP unless and until the SEC's complaint against Ripple is adjudicated to legally determine that XRP is currently a security, or until trading volume dissipates to a point where we can no longer support XRP."
Uphold claimed it was necessary to await a final judgment from the court instead of making unjustified hasty conclusions; thus, hoping that other exchanges will adopt a similar stance on the matter rather than "rushing to judgment ahead of the court's decision."
"The SEC's complaint is an allegation, and due process needs to take place through the U.S. courts before any precedential judgment enters the body of U.S. law." the exchange further explained.
SEC's Lawsuit Could Adversely Impact Crypto Investors
Following Uphold's opinion on SEC's suit against Ripple, the exchange cited that SEC's move to write XRP off would not protect consumers as it claims but rather cause them enormous losses. While defending Ripple, the exchange gave jacking points to criticize SEC's claims on Ripple.
The announcement reads;
"A vital part of the SEC's remit is the protection of consumers. It is hard to see how a judgment rendering XRP essentially worthless and inflicting billions of dollars of losses on retail investors who purchased XRP in good faith would square with that remit. We remain hopeful of a sensible resolution."
The exchange concluded by expressing their hopes that the outcome will "both set the goalposts for token offerings in the future and dispel longstanding uncertainty for the industry."
Source: Read Full Article