X Announces Upcoming Payments Integration: Dogecoin Included?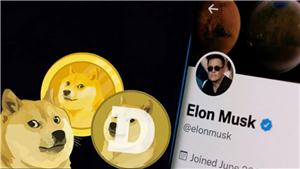 Dogecoin enthusiasts are buzzing with anticipation following recent developments at X, the platform previously known as Twitter. As part of its ambitious expansion to enhance its "Everything app", X is introducing a range of payment integrations, and with Elon Musk at the helm, many speculate that Dogecoin could be among the supported cryptocurrencies.
Linda Yaccarino, X's CEO, today unveiled a video outlining the app's prospective features. From sharing information and participating in community discussions to making calls and tuning into community chats, the updated app promises to be a comprehensive platform.
Particularly striking is the video's revelation that X aims to evolve into a payments app, revealing features that allow users to promptly make online purchases, remit money, and harness income from ad revenues when participating in Elon Musk's creator community.
This step is significant, solidifying rumors and speculations that had been swirling in recent months regarding X's ambitions in the payments domain. Elon Musk, having taken the reins of Twitter last year and rebranding it to X, is known for his holistic vision of creating an all-in-one app experience.
Given his vocal support for cryptocurrencies, especially Dogecoin, there's been rampant speculation about the potential introduction of DOGE payments on X. Notably, there's not (even a small) hint about the integration of DOGE or crypto in general in the video released today.
a hint of what's to come. who's in? https://t.co/TYEevYJlfL pic.twitter.com/G0DTLeHQic
— Linda Yaccarino (@lindayaX) September 20, 2023
Cause Of Concern For Dogecoin Investors?
Nevertheless, the DOGE community remains hopeful. Dogecoin's price trajectory witnessed a sharp surge last year when news of Musk's acquisition of Twitter began circulating. Although the coin has seen a downtrend since, it remains firmly within the top ten cryptocurrency assets by market capitalization.
While Musk has not recently made overt Dogecoin-related posts, such as sharing a DOGE meme or donning a DOGE shirt like in the past, he continues to be deeply engaged with its community. Evidence lies in his interactions on X, where he frequently communicates with notable Dogecoin figures, such as DogeDesigner (@cb_doge).
A look at his X feed and communications reveals that Dogecoin community member DogeDesigner is one of his favorite accounts to interact with. In the last 24 hours alone, Musk has written 11 replies to tweets from DogeDesigner. Musk is also in regular communication with Dogecoin creator Billy Markus. So there are good reasons to argue that Musk's fondness for Dogecoin has not diminished.
In a noteworthy development, three weeks ago, X procured money or currency transmitter licenses in seven US states, including Maryland, New Hampshire, and Rhode Island and has thus laid the groundwork for today's revelation. Interestingly, while the Rhode Island license does encompass crypto payments, it also covers more general payment providers like PayPal and Venmo.
Since June, X has secured similar licenses from other states, including Arizona, Maryland, Georgia, Michigan, Missouri, and New Hampshire. These licenses, though broad in scope, are important building blocks for Musk's ambitions to potentially venture X into a worldwide payment processor.
DOGE Price
At press time, DOGE was trading at $0.0627. Thus, the Dogecoin price is trading almost exactly at the same level as a month ago. On the higher time frames (1-day chart), DOGE shows a clear downtrend (black line) that needs to be broken in order to unleash a new upward momentum.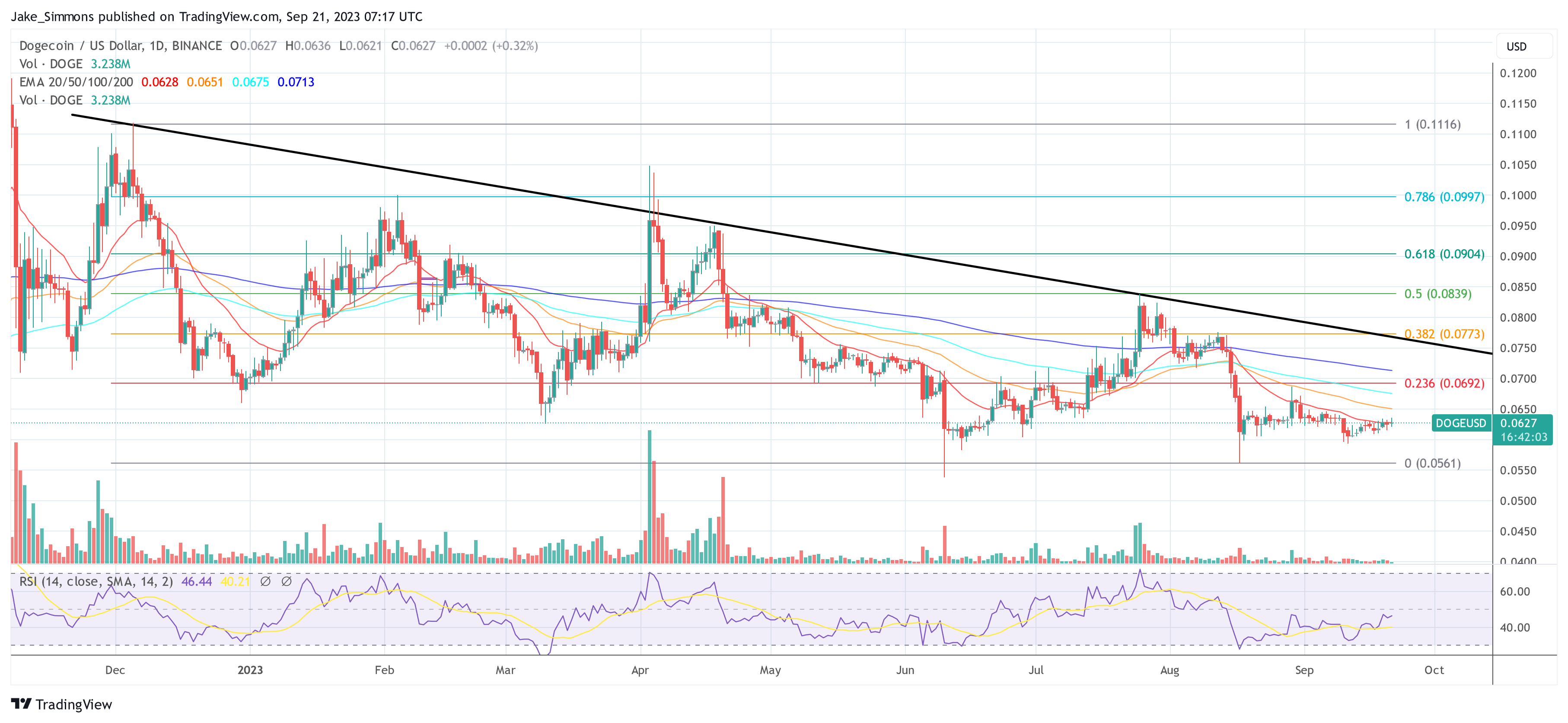 Source: Read Full Article