Should you have a bit on the side?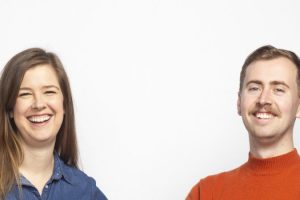 As the cost of living continues to rise, making a bit of extra money in addition to your main career may be looking like an attractive prospect.
Colloquially known as a "side hustle", these secondary "jobs" can take on all sorts of forms, from renting out your car while you're not using it, pet-sitting your neighbour's cat, or delivering food from your local pizza joint.
Money editor Dominic Powell and senior economics writer Jessica Irvine are hosting the new podcast It All Adds Up.Credit:Dominic Lorrimer
According to data from the Australian Bureau of Statistics for the June quarter this year, about 6.5 per cent of employed Australians said they worked two jobs – up about 4 per cent and the highest percentage recorded since 1994.
Much of this can be attributed to the domination of gig economy outfits such as Airtasker, Uber and – until just this week – Deliveroo, but increasingly Australians are starting to monetise their hobbies and skills.
But is it right for you, and what should you keep in mind when it comes to the logistics of working two jobs? In this week's episode of It All Adds Up, we delve into these topics, and talk about some of the stranger side gigs we've had.
We also answer a listener question about everyone's favourite topic: mortgages, and Jess reveals her cheap – and slightly rustic – travel tips.
Have a listen on all major podcast players, including Apple Podcasts and Spotify, and don't forget to send in questions of your own to [email protected]
Information given in this podcast is general in nature and is not intended to influence listeners' decisions about investing or financial products. They should always seek their own professional advice that takes into account their own personal circumstances before making any financial decisions.
For more money saving tips and advice, sign up to receive the free weekly 'Money with Jess' email here.
Most Viewed in Money
Source: Read Full Article