Top economists see end to rate hikes, predict house price recovery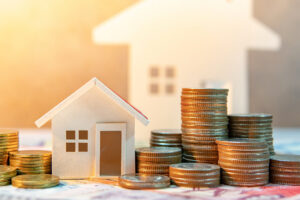 Save articles for later
Add articles to your saved list and come back to them any time.
Leading economists of two of Australia's major banks and corporate consulting firm EY have called a peak to official interest rates, and see house prices returning to record highs when rates start falling next year.
CBA chief economist Stephen Halmarick said the Reserve Bank was probably done with raising the cash rate thanks to easing inflation, with household spending still robust but slowing, and tipped the central bank would cut rates in March next year.
Economists Besa Deda, Stephen Halmarick and Cherelle Murphy said interest rates had probably peaked.Credit: Dominic Lorrimer, Louie Douvis, Supplied
"That's been described internally as a courageous forecast, which I don't mind from time to time," he told an S&P Global and Commonwealth Bank breakfast event in Sydney on Tuesday. "Total spending is weakening, so that means the RBA rate hikes are working."
Halmarick said household spending had slowed, but there were "still quite a few months to go" for the impact of past rate hikes to fully flow through, with spending in some categories still rising.
"We're spending more money on things we really don't like spending more money on," he said. "The biggest increase in spending at the end of July was on insurance, up 13 per cent, the second largest was health, the third largest was education. But we're also spending money on bigger events."
That included spending in cinemas, as blockbusters Barbie and Oppenheimer were released in July, Halmarick said, and hinted at another boost in recreational spending ahead of the bank's August household spending data to be released on Wednesday, thanks to the FIFA Women's World Cup.
'By about this time next year, we'll be back at all-time record highs for house prices in Australia.'
"You can imagine there was a massive sporting event in Australia going through August, so potentially there was a bit of money spent on those type of things," he said.
But ultimately, Halmarick said, consumer spending would continue to soften and start to decline by the end of the year, prompting the RBA to start lowering interest rates through 2024.
Meanwhile, house prices would continue to rise due to a surge in migration and a shortfall in home construction, Halmarick said. House prices would be up 7 per cent this year and another 5 per cent in 2024, he said, so "by about this time next year, we'll be back at all-time record highs for house prices in Australia."
EY Oceania chief economist Cherelle Murphy said the Reserve Bank would probably hold rates steady in the coming months, unless there were unexpected factors such as faster-than-expected growth in wages.
"Based on the facts of today, it looks like the RBA has done enough, and they will get inflation back into the target with what they've done so far," she said. "But if we see any sort of movement, particularly on expectations on inflation, because of some one-offs like electricity prices going crazy, clearly that changes the dynamic."
Westpac Business Bank's chief economist Besa Deda also said the cash rate had probably peaked at 4.1 per cent, but said her team wasn't expecting a rate cut until the second half of next year.
Despite the economic slowdown, Deda said businesses were in a strong position.
"What we found from analysis of our data is that cash reserves have been bolstered, debts have been paid down, businesses are making greater use of credit lines and our liquidity measure is 30 per cent higher than it was prior to the pandemic," she said.
She said small businesses were struggling more than larger and mid-size companies, "but from an aggregate perspective, we're heading into this next slowdown from a position of strength."
The Market Recap newsletter is a wrap of the day's trading. Get it each weekday afternoon.
Most Viewed in Business
From our partners
Source: Read Full Article