As $ETH Surges Toward New Highs, Former Goldman Sachs Exec Increases His Holdings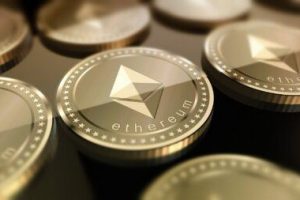 Former Goldman Sachs executive Raoul Pal, who is seen as an important influencer in the crypto community, revealed on Monday (January 18) that he had increased his ETH holdings.
Prior to founding macro economic and investment strategy research service Global Macro Investor (GMI) in 2005, Pal co-managed the GLG Global Macro Fund in London for global asset management firm GLG Partners (which is now called "Man GLG"). Before that, Pal worked at Goldman Sachs, where he co-managed the European hedge fund sales business in Equities and Equity Derivatives. Currently, he is the CEO of finance and business video channel Real Vision, which he co-founded in 2014.
On 30 November 2020, Pal revealed that he was about to sell his entire gold holdings and use the money to invest in Bitcoin and Ether.
"I have a sell order in tomorrow to sell all my gold and to scale in to buy BTC and ETH (80/20). I dont own anything else (except some bond calls and some $'s). 98% of my liquid net worth."
Then, on January 7, Pal said that he could see the ETH price reaching as high as $20,000 in this cycle.
Well, yesterday, Pal provided this update on his crypto portfolio allocation:
Pal then explained to one of the commenters that to achieve this 70/30 split, he had bought more ETH rather than sell some BTC:
As for the price of Ether, current (as of 09:40 UTC on January 19), according to data from TradingView, ETH-USD is trading on Bitstamp at $1385.72, up 13.29% in the past 24-hour period and up 89.12% since the start of this year.
The growing realization that Ether might be quite undervalued at these levels (even though it is currently only around $35 from its all-time high of $1420, which was reached in January 2018) seems to be helping Ether to extend its strong rally.
Joey Krug, Co-Chief Investment Officer at blockchain-focused investment firm Pantera Capital Management LP, explained in his firm's most recent monthly newsletter why Ethereum (ETH) is undervalued.
In the January 2021 issue of Pantera Blockchain Letter, which was published on January 14, Krug started by giving an introduction to Ethereum and its ecosystem:
"Ethereum is the leading asset in the cryptocurrency space for developers who want to write smart contracts and decentralized finance (DeFi) applications. It's the base money collateral for this new financial system. …
Next, Krug talked about the things that make Ethereum such an interesting and undervalued asset:
"Long run, Ethereum could potentially even be a deflationary asset that earns fee revenue, is used as collateral, and is used to pay fees. Each of these properties alone make it a fascinating asset from an investment standpoint, but combined they make it unlike anything else in the market. The implied P/E multiple based on current transaction fees is about 79, and for something where underlying usage is growing 25x (total value in DeFi) — 100x (DEX's) year over year, that feels incredibly low compared to assets in the equities markets..."
Finally, Keug listed several positive catalysts that make Pantera Capital "very bullish on Ethereum" and feel confident that the Ether (ETH) price is header higher this year:
"Ethereum is currently down 37% from its all-time high and we believe undervalued on a relative basis to Bitcoin… we're overweight Ethereum. Bitcoin dominance has been hitting above 70% recently, which tends to be at the higher end of its range in recent years, and as the bull market continues, we think people will take some of their Bitcoin gains and roll them into Ethereum.
"… once CME ETH futures launch, it legitimizes Ethereum as something institutional investors can own, and it's actually a fairly easy bucket for them to allocate to (it fits in their tech disruption buckets).
"… as more and more holders stake their ETH in Ethereum 2.0, that locks up Ethereum, which means less sell pressure on the price."
Most crypto analysts and traders seem to be expecting Ether to set a new all-time high later today and enter price discovery zone.
Featured Image by "elifxlite" via Pixabay.com
The views and opinions expressed by the author are for informational purposes only and do not constitute financial, investment, or other advice.
Source: Read Full Article