CMC Markets Confirms Plans of Splitting into Two Entities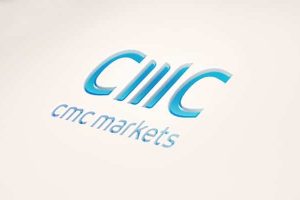 London-listed CMC Markets (LON: CMCX) confirmed on Monday that the group is considering to separate its leveraged and non-leveraged businesses. However, the talks are still in the 'very early stages' as the board is still evaluating the merits of the separation.
"The Board intends to undertake an exploratory review to consider the viability of a managed separation of the Group's non-leveraged and leveraged businesses in the interests of maximizing shareholder value," CMC's official announcement stated.
"As these discussions are exploratory at this stage, they may or may not lead to a managed separation of these businesses in due course."
CMC offers leveraged trading and spread betting services and operates in several global jurisdictions. The company decided to split the company, it would create a leveraged division consisting of the spreading business and the non-leveraged unit that will include technology and new investment products platforms.
As Sky News first reported, both the units will be listed on the London Stock Exchange, but only one will retain the CMC brand.
The move came after CMC lowered its revenue expectations for the ongoing financial year, resulting in a dramatic plunge in its share price.
Expanding Business Areas
Meanwhile, the company is expanding beyond its usual leveraged business and is preparing to launch a new UK investment D2C and B2B platforms next year that will offer investment products and physical shares, among others.
In addition, it inked a deal with the major Australian retail bank, ANZ, and acquired more than 500,000 of ANZ's share investing clients with total assets in excess of £25 billion.
"As a consequence of this acquisition, the growing size of investing clients and their assets, the launch of the new UK investment platform, and its growing B2B platform business, the Group boasts two strong underlying businesses, leveraged and non-leveraged," CMC added.
"Both businesses have benefited from significant investment and each has strong growth prospects in sizeable markets with excellent competitive positions."
Source: Read Full Article