IG Group Completes £300 Million Debt Refinancing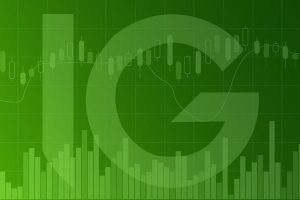 London-listed IG Group announced on Friday that it has completed a comprehensive debt refinancing exercise for the implementation of a long-term funding structure.
The refinancing efforts involved the issue of £300 million in senior notes bonds that are due in 2028. These bonds were rated BBB by Fitch Ratings and were priced on Thursday, witnessing strong investor demand.
The group committed the £300 million revolving credit facility (RCF) with an initial maturity of three years. It can further request an increase in the RCF size to £400 million, along with two maturity extensions of up to one year each.
The refinancing further involved repayment and cancellation of the group's existing £125m RCFs and £250m term loan facilities.
After the completion of the refinancing, the total available credit facilities of IG Group went up from £375 million to £600 million, which can be further increased to £700 million with the extension of the RCF.
Increasing Available Liquidity 
IG's filing with the London Stock Exchange detailed that the latest refinancing will provide additional liquidity levels that can be utilized to support its strategic growth ambitions. It will also increase its financial flexibility by lengthening the maturity of the debt facilities.
"This comprehensive refinancing puts in place a long-term funding structure that provides the Group with a balanced mix of senior debt arrangements with attractive maturities," Charlie Rozes, Chief Financial Officer of IG Group, said in a statement.
"This will enable the Board to continue to pursue its value-enhancing strategic objectives with confidence, while at the same time managing our risks by strengthening our capital base and liquidity position."
Meanwhile, IG recently reported a 6 percent jump in its revenues for the first quarter of fiscal 2022. The Group also strengthened its presence in the US with the acquisition of tastytrade earlier this year.
Source: Read Full Article