IG Group Proposes $1 Billion Acquisition of Tastytrade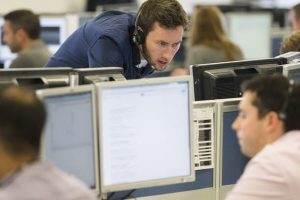 IG Group, a financial broker listed in London, announced the proposed acquisition of the US-based online broker and a trading education platform, Tastytrade in a $1 billion deal. The management team of Tastytrade will remain the same.
According to the official details, $300 million out of the total $1 billion will be paid in cash while the remaining $700 million will be offered in the form of 61 million IG shares. Subject to regulatory approvals, the proposed deal is expected to close in Q1 of IG's financial year ending May 31, 2022.
Tastytrade has over 105,000 active trading accounts with headquarters in Chicago. Additionally, the company has nearly 900,000 unique registrations. IG Group aims to take advantage of the growing retail trading market in the US with the proposed acquisition. Moreover, IG termed the deal as a financially attractive acquisition.
Commenting on the acquisition plan, June Felix, CEO of IG Group, said: "I am thrilled to welcome tastytrade to the IG Group family. This acquisition will materially expand and scale our business in the US and see us further diversify into the exciting high growth market of US retail options and futures, a market that is adjacent to IG's core retail trading skill set. The US market has more than 1.5 million retail traders and is the largest derivatives market in the world. Tastytrade has grown impressively and proven itself to be an innovative market disrupter passionately committed to delivering for their clients."
Tastytrade's Growth
Tastytrade is a platform that provides financial education and trading services. The management team of the company previously created an online futures trading platform, Thinkorswin which was acquired by TD Ameritrade in 2009. Tastytrade has grown significantly in the last few years due to growing demand from retail investors.
"Early on we knew Tastytrade was a very special company. While our long-term goal has always been to go global, we waited almost 10 years until we found the right partner and perfect match. Together we will focus on empowering the self-directed investor and change the way people perceive and engage with financial markets," Tom Sosnoff, Co-founder of Tastytrade mentioned in a statement.
Source: Read Full Article