New Zealand's FMA Censures Firma NZ for Multiple Violations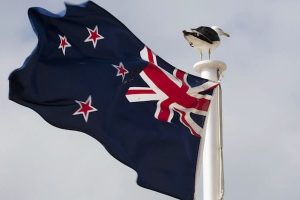 New Zealand's Financial Markets Authority (FMA) has issued a censure order against Auckland-based Firma Foreign Exchange Corporation (NZ) Limited for multiple violations as a regulated derivatives issuer.
According to Monday's regulatory announcement, Firma NZ failed to conduct product suitability tests for clients and repeatedly failed to meet the obligatory tangible asset requirement. Additionally, the company failed to regularly provide statements to derivative investors regulating their investments and did not have effective policies and procedures to ensure controls.
Firma NZ offered retail trading services with forex futures contracts in New Zealand. It is a fully-owned subsidiary of Canada-based Firma Foreign Exchange Corporation and received FMA's Derivatives Issuer license in 2015.
Concerning Breaches
"Firma's breaches are highly concerning because clients were not assessed to see if they were suitable to trade derivatives and then, because they did not receive regular statements, had little visibility of their performance or portfolio," said James Greig, FMA Director of Supervision.
In addition, he pointed out that the censure order was appropriate as the company's breaches were persistent and systematic.
"Firma is publicly held to account and must provide us an action plan to remedy the issues and ensure future compliance," Greig added.
The FMA is regarded as one of the reputed regulators in the Asia Pacific. It regulates a number of financial services providers locally in New Zealand. Last year, it conducted a sector risk assessment and is now in the process of conducting an in-depth monitoring review of the derivatives issuer industry.
"It's critical that derivatives issuers meet the conditions of their licence because these are high-risk financial products and trading them isn't suitable for most retail investors. We have previously flagged the sector as high risk, with client suitability tests as a key area of focus," Greig said.
Source: Read Full Article