Plus500 Announces Completion of Cunningham's Acquisition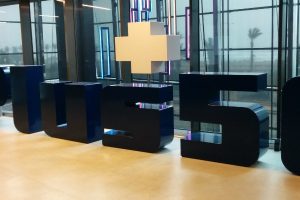 Plus500, an online CFDs broker, today announced that it has completed the acquisition of the entire membership interests of Cunningham Commodities and Cunningham Trading Systems.
Plus500 termed the latest acquisition as an important 'growth opportunity' for the company to expand its presence globally. Plus500 aims to access future growth through organic investments and targeted acquisitions.
In April 2021, Plus500 announced the acquisition of Cunningham. The company highlighted that it is focused on a transition into a global multi-asset fintech group. Cunningham is registered as a Futures Commission Merchant ("FCM") with the US Commodity Futures Trading Commission (CFTC), a member of the National Futures Association (NFA), and a clearing member of the Chicago Board of Trade.
On the other hand, Cunningham Trading Systems (CTS) is a technology trading platform provider, operating in the futures and options on the futures market in the US.
Commenting on the latest announcement, David Zruia, Chief Executive Officer of Plus500, said: "We are delighted to announce the completion of the Cunningham and CTS acquisition. With a combination of Plus500's best-in-class technology and Cunningham's and CTS's existing infrastructure, we expect to develop and scale the business in the growing US market and deliver long-term shareholder value."
Plus500 reported record active customers in the first quarter of 2021. The company also saw a significant surge in revenues during Q1 2021.
Transition
Through the latest acquisition, Plus500 aims to expand its presence in the growing US market. "The acquisition represents an important strategic step for Plus500 as we continue to further establish our transition into a global multi-asset Fintech Group. We are excited by the significant potential opportunity derived from this acquisition and the initial development of Plus500's footprint in the sizable and growing US market," Zruia added in the announcement.
In March 2021, Plus500 announced the appointment of Professor Jacob A. Frenkel, a well-known global economist with more than 40 years of experience in global macroeconomics, as Chairman of the company's Board of Directors.
Source: Read Full Article