Stakeshop to Launch Discounted Brokerage Service in Australia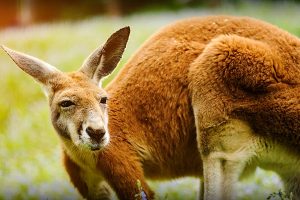 Stakeshop Pty Ltd is launching its AU$3 ($2) brokerage services in Australia by listing stocks listed on local exchanges, according to a Reuters report on Monday. The entry of the discounted broker might disrupt the existing brokerage market in the country.
"I don't think there's been [a] material change in the industry since brokerage went electronic in the late '90s and early 2000s…So I think 25 years on, this is a big moment," Matt Leibowitz, Stakeshop's founder and chief executive, said.
The startup, which is backed by Tiger Global, has been tapped by broker-dealer Finclear for listing the Australian stocks. Trading of ASX-listed stocks will be CHESS-sponsored, meaning traders will execute trades under their own name and receive the delivery of stocks.
When launched, it will offer the cheapest brokerage services in the Australian market with its discounted business model. Currently, the Aussie brokerage market is dominated by that is dominated by CommSec, a subsidiary of Commonwealth Bank of Australia, for years.
The Commission-Free Disrupter
Stakeshop already has some presence in Australia. It began its operations in 2017, offering trading services of US-listed stocks to investors in Australia and New Zealand. It kept its brokerage services commission-free and made money from charging 0.7 percent when traders transferred funds between the Australian dollar and US dollar.
Leibowitz revealed that the platform already has around 360,000 customers and monthly trading volumes on the platform reached $1 billion.
The startup will offer commission-free services initially till the end of this year for trading Australian but will charge a commission of commissions of A$3 every trade after the promotional period. This will remain much lower than CommSec's minimum commission of A$10.
"I think this [model] will accelerate us towards the top," said Leibowitz. This is also a tried and tested model as startups like Robinhood, BUX, and FreeTrade are disrupting the US and European brokerage markets.
Source: Read Full Article