Five kids who travelled with Sara Sharif's dad to Pakistan after daughter's 'murder' are 'taken away by cops in raid' | The Sun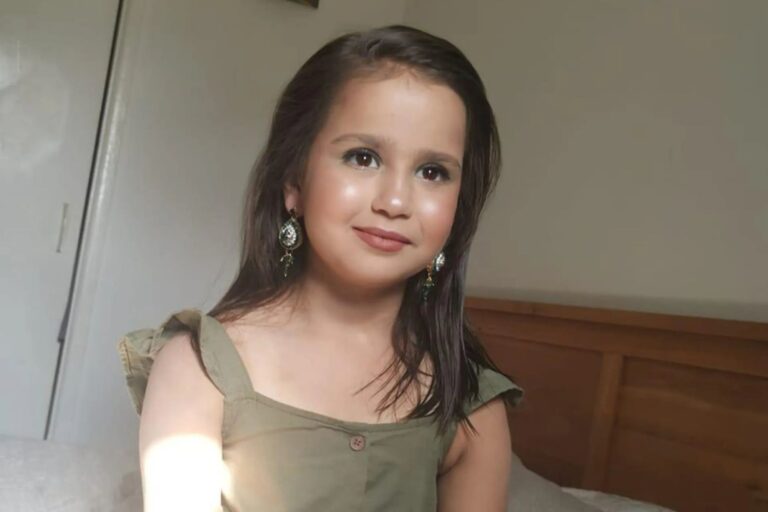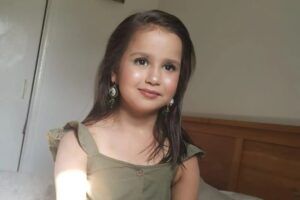 FIVE children who travelled with murdered Sara Sharif's dad to Pakistan have been removed from their grandad's home by police.
Officers raided the house today as they continued to hunt Urfan Sharif and his partner, Beinash Batool.
The pair fled the UK the day before Sara, 10, was discovered dead at Sharif's home in Woking, Surrey, on August 10.
Muhammad Sharif, Sara's grandfather, told the BBC he was hiding five children who travelled with the pair in Jhelum.
He said the kids had now been removed by police after the home was raided by officers demanding to know where Sharif was.
Police confirmed the children are now in their care but Sharif, Batool and Sara's uncle Faisal Malik were not with them.
Read more news
Sara Sharif's father & stepmother were 'urged to flee Britain', lawyer claims
Sara Sharif cops detain 10 relatives of 10-year-old's dad in Pakistan
One neighbour said: "Police officers including female officers raided the house. They broke the CCTV at the entrance and entered it.
"While inside, more officers arrived outside and stopped the traffic. They stopped everyone from filming on their mobile phones."
Police have raided at least 20 homes in Pakistan as the search ramps up for the missing trio.
Ten close relatives – including Muhammad – were previously taken into custody for questioning.
Most read in The Sun
SOAP WEDDING
Emmerdale's Amy Walsh marries EastEnders star fiance in front of co-stars
NOA HOFFMAN
I matched with Commons 'spy' on dating app, I re-read our texts and was shocked
WEDDING BASH
Inside Calvin Harris & Vick Hope's Glasto-themed wedding with showbiz pals
DEVIL DOG BAN
Home Sec vows to outlaw killer XL Bully dogs after horror attack on girl, 11
A video emerged last week of Sharif and Batool reading a statement together about the horror.
Batool said her family "are willing to cooperate with the UK authorities and fight our case in court" – but moaned about the conditions they are living under.
She said: "Firstly, I would like to talk about Sara. Sara's death was an incident. Our family in Pakistan are severely affected by all that is going on."
Batool also said her family have gone into hiding as "everyone is scared for their safety.
She continued: "The kids are unable to attend school as they're afraid to leave the house. No one is leaving the house.
"The groceries have run out and there is no food for the kids as the adults are unable to leave their homes out of fear for safety."
It is the first time the pair have surfaced since they disappeared to Pakistan.
Sara's body was discovered after Sharif called 999 from Pakistan.
An inquest opened into Sara's death last week heard how medics are still unable to establish a cause of death.
But Woking Coroner's Court was told the youngster's death is likely to have been "unnatural".
A previous post-mortem revealed she suffered "multiple and extensive injuries which are likely to have been caused over a sustained and extended period of time".
National Crime Agency cops have been working with Interpol and Pakistani authorities to track Urfan, 41, down.
It is understood the dad fled capital Islamabad with Beinash and Faisal on August 9 – the day before Sara was found dead.
Read More on The Sun
Mum spends benefits on designer school shoes for kid only for them to be banned
Kate Garraway reveals heartbreaking reason she kept hospital dash secret
Pakistan police previously said they found evidence the dad briefly returned to his family home in Jhelum.
There is no extradition treaty between Pakistan and the UK, which would make it difficult to bring the suspects back for questioning.

Source: Read Full Article