Mystery 'abandoned' house searched by Nicola Bulley cops who have ordered amateur detectives to leave area | The Sun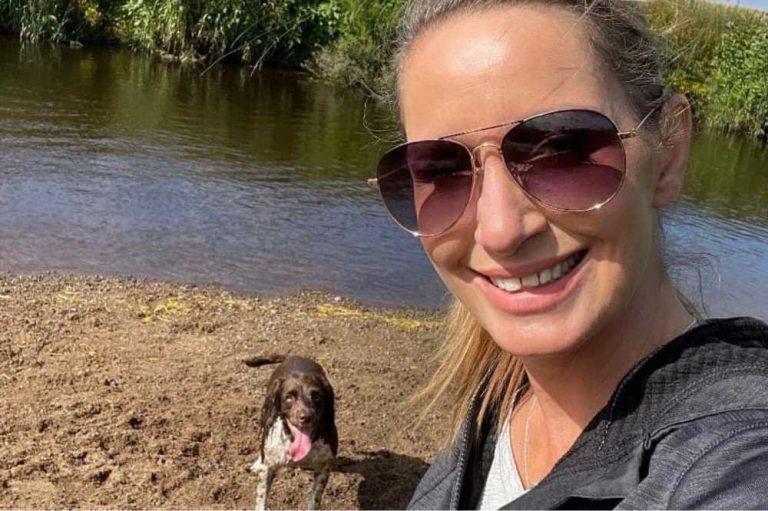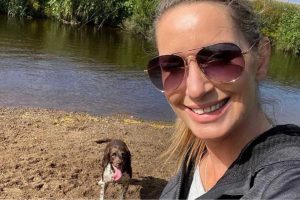 A HOUSE close to where missing mum-of-two Nicola Bulley vanished almost two weeks ago has been searched by police, friends say.
The 45-year-old was last seen walking her dog Willow along the river in St Michael's on Wyre, Lancashire, on January 27.
For days, cops believed she fell into the icy water and drowned, sparking a huge search by specialist divers.
But after no sign of her, officers now worry Nicola may have left the area on a path not covered by CCTV.
Dashcam footage from more than 700 drivers who passed along the road at the time she disappeared is frantically being sought.
And a building near the towpath where Nicola's phone and dog lead were discovered has reportedly been explored.
READ MORE ON NICOLA BULLEY
Dive team pulls out of 'baffling' Nicola Bulley case as police share new fear
Missing mum seen celebrating birthday in heartbreaking photo before vanishing
It was initially thought to be abandoned or unoccupied, but people close to the family claim it's not.
Nicola's friend Heather Gibbons. who has been involved in the hunt from the start, said last night: "The house has been searched inside and outside, from top to bottom by police.
"It is not abandoned and is owned by a lovely family who have lived in the village for generations and would do anything they can to help find Nikki.
"They have never refused entry to the police or told them they need a warrant to search.
Most read in The Sun
Love Island shock as popular girl is booted – and she's already left the villa
Cops fear Nicola Bulley 'could have left river on path NOT covered by CCTV'
Nicola Bulley sleuths are convinced mystery drink bottle could hold answers
Dive expert who feared Nicola had been abducted dramatically pulls out of search
"It's not 'strange' that they were around when the police/rescue teams turned up – the police had knocked on their door and asked them to be around."
Another pal, Tilly Ann, added: "I've had confirmation that the house has been searched.
"All I want to do is find Nikki."
The Sun has contacted Lancashire Police for clarification.
An independent rescue group last week said it was scouring the grounds, but it is unclear if anyone ever ventured inside.
Kev Camplin, who led 25 volunteers from Bowland Pennine Mountain Rescue, told The Mirror on January 31: "The abandoned house is right opposite the bench on the other side of the river, over a 10ft garden wall.
"We didn't go into the house, as a volunteer search and rescue team we don't actually go into buildings.
"We might go into a barn or something. We leave that to the police.
"While the team was searching the grounds, the owner was there for some reason, and we asked him to go in and he had a quick look around and she wasn't there."
POLICE WARNING
Nicola, known as Nikki, was last seen walking her Springer Spaniel at around 9.15am on the day she disappeared.
She had dropped her daughters off at school earlier that morning then headed to the River Wyre.
There, the mortgage advisor joined a conference call, which her phone was still connected to when it was found on a bench alongside her dog's lead and harness near Garstang Road at 9.35am.
A major and "complex" search operation was launched along a nine-mile stretch of the tidal river, which is now in its 14th day.
Members of the public have joined the hunt, but police have urged people not to "take the law into their own hands" and risk "thwarting" the investigation.
Cops warned amateur detectives against abusing witnesses or attempting to break into empty or derelict buildings in the area.
The nature of Nicola's disappearance has led to wild speculation on social media, which is said to be distressing her family and distracting detectives.
Supt Sally Riley said: "We will not tolerate online abuse of anyone, including innocent witnesses, members of the family and friends, of local businesses, or of criminal damage or burglary.
"We will be taking a strong line on that, as you would expect.
"There are some properties along the riverside which are empty or derelict.
"Whilst it may be well intentioned that people think that that could be a line of inquiry, I would ask them to desist from doing that.
"In some cases it may be criminal if they are breaking in and causing damage or committing a burglary.
"It is not helpful if people, particularly if they come from outside the area, take it upon themselves to take the law into their own hands by trying to, for example, break into empty property."
I have two little girls who miss their mummy desperately and who need her back.
A dispersal order was issued after a group of men travelled from Liverpool to help find Nicola, TalkTV reports.
Her distraught partner Paul Ansell yesterday visited the scene to speak to dive expert Peter Faulding, who was leading the river search.
He previously said: "I have two little girls who miss their mummy desperately and who need her back.
"We have to find her safe and well. I can't put those girls to bed again tonight with no answers."
Detective Supt Rebecca Smith, who insists cops are keeping an "open mind" over what happened, said: "The team working on this investigation are completely dedicated and determined to find Nicola.
"As a mother myself, I can't even begin to imagine what her two children are going through.
"Please be reassured our sole focus is Nicola and that we are doing everything we can to find her.
"It is not possible to provide every piece of information to the public because to do so would detract from the investigation, but I'd like to thank everyone who has assisted us so far and for the support provided to Nicola's family at this extremely difficult time.
Read More on The Sun
I'm a traveller and here is how I get my living room sparkling
I never wear a bra but it's so gross when pervy men stare – – it's unacceptable
"They are being supported and updated throughout."
Anybody with information is asked to call 101, quoting log 473 of January 27, or ring 999 for immediate sightings.

Source: Read Full Article