'The victims' worst fears were valid': Stalker found with shovels, rope and machete in his car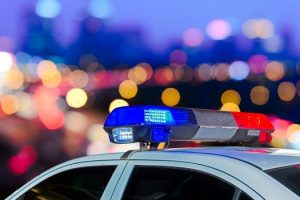 Victoria Police is fighting to have a 64-year-old man put on the sex offenders register for life after he was convicted of stalking and photographing two female victims, with shovels and a machete later found in his car.
Police say the two victims — one who was 15 at the time of the crimes — feared they would be abducted and raped by Bendigo man Kenneth James Symons who followed them for almost a year.
On Friday, Symons was sentenced to seven months' jail and an 18-month community corrections order after pleading guilty to stalking-related and weapon offences. With time already served, he could be released as early as July.
Leading Senior Constable Michael Petrov told Bendigo Magistrates' Court police held serious concerns for the safety of the public when Symons is released and that he poses a risk to the sexual safety of women.
"There are currently two female victims who remain traumatised by Mr Symons' behaviour, having both believed they were going to be abducted and raped," Leading Senior Constable Petrov said.
"Mr Symons was following and watching the victims from a vehicle where he was carrying items including a large machete, ropes and shovels. All items which raised concerns that the victims' worst fears were valid."
Court documents show Symons stalked, surveilled and photographed one victim from November 2021 to November 2022.
A second victim was stalked and photographed in the same way at her school, while walking to school and at her workplace over seven months last year.
When arrested on November 16, 2022, police said they found items including a machete inside the 64-year-old's car.
During his record of police interview, Symons told officers he thought one of his victims was "gorgeous" and had a "great body" but denied his offending was sexually motivated.
This was despite rags and handkerchiefs also being found in his car.
Symons' lawyer Luke Docherty is fighting the application to place his client on the sex offenders register, on the grounds his client has no prior criminal history.
Leading Senior Constable Petrov, a police prosecutor, argued the man's offending — against the teenage girl and a woman in her 30s — was sexually motivated and escalated quickly.
"He went from watching and taking photographs to actually approaching and speaking to [one victim] at her workplace," Leading Senior Constable Petrov said.
"Mr Symons did not change his behaviour even after he'd been spoken to by police. On release, Mr Symons poses an immediate risk to females in the community."
Symons watched the hearing remotely from Hopkins Correctional Centre where he has been held in custody.
The matter will return to court next month when magistrate Trieu Huynh will rule on the application to place the 64-year-old on the sex offenders register.
The Morning Edition newsletter is our guide to the day's most important and interesting stories, analysis and insights. Sign up here.
Most Viewed in National
From our partners
Source: Read Full Article