Ethereum's Price Is 'Going to Rocket up' Says Analyst Who Called BTC's Bear Market Bottom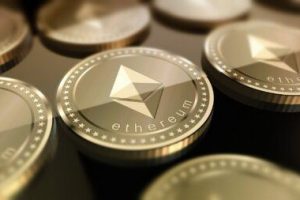 A crypto strategist who called bitcoin's bear market bottom back in 2018 and goes by Smart Contracter on social media, has revealed he believes the price of Ethereum is "going to rocket up" in the near future.
In a new video, first spotted by Daily Hodl, Smart Contracts tells his nearly 75,000 followers that Ethereum is about to breakout after an accumulation phase that seemingly last nearly two years. Per his words we had a "massive accumulation period" from December 2018 to July of last year.
At that point the price of ETH "sort of broke out" but faced a "nice retest." Now, he said, "we're just rocketing up." The analyst used Elliott Wave Theory which recognizes stock prices move in waves based on investors' predominant psychology. He found ETH is amid wave three, the longest and most bullish of five waves.
This looks like a wave three. I just have a feeling this thing's going to rocket up… Just the way ETH/BTC is shaping up and looking at the high time frames on ETH, yeah I really do think that ETH is just going to moon to all-time highs from here
The analyst added that looking at the ETH/BTC chart, things are starting to look bullish for the second-largest cryptocurrency by market capitalization as it has seemingly bottomed out and is now recovering.
He marked on a chart a head and shoulder pattern, which is seen as a reliable trend reversal pattern showing ETH is about to move up against BTC.
Smart Contracter became known in the cryptocurrency space after tweeting out, in June 2018, that the bear market bottom would be at $3,200 for BTC, giving a "200 dollar leeway either side." The bear market, according to CryptoCompare data, saw BTC drop to about $3,170 in December 2018 before recovering.
Addressing BTC's current price rise, the analyst also noted that with parabolic advances comes "higher volatility," advising his followers to not be too worried about the recent 20% price drop as "there will be many more to come on the way to 100k."
Featured image via Pixabay.
Source: Read Full Article