Crypto Market Cap Falls Below $1 Trillion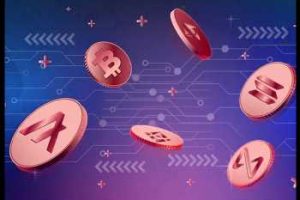 Crypto market capitalization dropped below the psychological $1 trillion level, amidst a series of negative developments.
Sentiment remained weak amidst Fed Chair Jerome Powell's Semi-annual Monetary Policy Report before the Committee on Financial Services, U.S. House of Representatives where he reiterated that the ultimate level of interest rates was likely to be higher than previously anticipated.
Data released on Wednesday showed the number of job openings in the United States falling to 10.82 million in January, from 11.23 million in December. Markets were expecting it to fall to 10.5 million. Anxiety is also writ large ahead of the release of the non-farm payrolls data for February, due on Friday, as the strength of the labor market provides the Fed with more headroom to raise rates further.
Adding to the negative macro-economic sentiment, Silvergate Capital Corporation on Wednesday announced its intent to wind down the operations and voluntarily liquidate Silvergate Bank. The Bank's wind down and liquidation plan includes full repayment of all deposits. The California-headquartered bank which had made big bets on the digital assets sector suffered heavily following the implosion of FTX in November of 2022.
The collapse of the crypto-focussed Silvergate Bank rocked sentiment across the sector, with CoinDesk reporting that JPMorgan was cutting ties with crypto exchange Gemini. Coinbase has in the meanwhile clarified that its banking relationship with JPMorgan remains intact.
Meanwhile, the Office of the Investor Advocate of the Public Company Accounting Oversight Board has on Wednesday issued warnings on proof of reserve reports being issued to crypto exchanges, stablecoin issuers etc to reassure customers about the type of reserve holdings, safety and availability of customers' digital assets in the event of withdrawal of assets etc.
The Advisory has clarified that Proof of reserve reports are inherently limited, and that customers should exercise extreme caution when relying on them to conclude that there are sufficient assets to meet customer liabilities. The Investor Advisory clarified that the PoR engagements are not audits and, consequently, the related reports do not provide any meaningful assurance to investors or the public. It warned investors to exercise caution with third-party Verification/Proof of Reserve.
Amidst the above developments, overall crypto market capitalization dropped to $992 billion, down 1.60 percent on an overnight basis.
Bitcoin is currently trading at $21,783.95, having shed more than 1 percent in the past 24 hours.
Ethereum has also lost 0.64 percent overnight and is trading at $1,542.93.
96th ranked Kava (KAVA) has gained more than 10 percent in the past 24 hours. 27th ranked Filecoin (FIL) has gained more than 8 percent overnight.
86th ranked Convex Finance (CVX) and 57th ranked Immutable X(IMX) have dropped close to 7 percent overnight.
For More Cryptocurrency News, visit rttnews.com
Source: Read Full Article