This Is America's Best Car Brand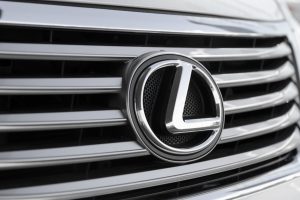 J.D. Power, America's premier car research firm, has issued its 2023 U.S. Customer Service Index (CSI) Study. For the first time in three decades, the overall rank for the industry dropped. One car brand did unusually well. (Click here to see the best and worst built cars in America.)
The total number of points a vehicle can get is 1,000. This year, the industry average was 846, down two points from last year. The rankings are based on "vehicle owner service experience." This includes service quality, which is 32% of the total; service advisors, which is 19%; vehicle pick-up, also 19%; service facilities, 15% of the total; and service initiation, at 15%.
Electric vehicles (EVs) were rated more poorly than gasoline-powered cars. The primary reason is the rate of recalls. Chris Sutton, vice president of automotive retail at J.D. Power, commented, "As the electric vehicle segment grows, service is going to be a 'make or break' part of the ownership experience."
The CSI study separates cars into two categories: luxury cars and mass market cars. Among luxury cars, the winner was Lexus, the luxury brand of Toyota, at 900 points. Porsche followed it at 880, followed by GM's embattled Cadillac brand at 879 and Nissan's luxury brand Infiniti at 878.
Get Our Free Investment Newsletter
Among mass-market cars, the surprise winner was Mitsubishi at 884. Recently, management said it would "pull back from North America" to focus on other markets worldwide. Mitsubishi was followed by another brand barely known by U.S. customers. Mazda received a grade of 870, followed by GM's Buick at 867.
The J.D. Power study was based on 64,428 car owners of 2020 to 2022 model vehicles. The study ran from August to December 2022.
Car companies fortunate enough to get good grades should see their sales boosted by the data. Brands with low ratings are bound to be punished.
Sponsored: Find a Qualified Financial Advisor
Finding a qualified financial advisor doesn't have to be hard. SmartAsset's free tool matches you with up to 3 fiduciary financial advisors in your area in 5 minutes. Each advisor has been vetted by SmartAsset and is held to a fiduciary standard to act in your best interests. If you're ready to be matched with local advisors that can help you achieve your financial goals, get started now.
Source: Read Full Article