$4B DOJ Standoff, Hamas Inquiry and Execs Exodus; A Closer Look at Binance's Stormy 2023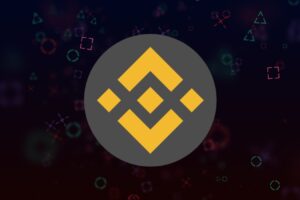 In the annals of cryptocurrency's evolution, 2023 has etched a defining chapter for Binance, the world's largest crypto exchange, as it weathers a perfect storm of legal, regulatory, and leadership upheavals.
U.S. authorities have been conducting a prolonged criminal investigation into Binance. Reports suggest a potential resolution might be on the horizon before formal charges are laid out. However, according to Bloomberg, this resolution carries a hefty price tag for the company, speculated to amount to $4 billion.
BNB token, the digital asset fueling the Binance ecosystem, saw a notable 10% increase, buoyed by optimistic sentiments hinting at potential strides in resolving regulatory obstacles that have shadowed the operations of the world's foremost cryptocurrency exchange.
Binance's Year-long Legal Woes
The ongoing negotiations have broached the subject of potential legal actions against Binance's founder and CEO, Changpeng Zhao, known as CZ. However, the current terms of the agreement will reportedly allow Binance to maintain its operations while holding its leadership accountable for their actions.
Should the hefty $4 billion settlement be finalized, it stands to become the most significant penalty ever to be imposed in a cryptocurrency-related lawsuit.

The Justice Department's investigations into Binance encompass allegations of violating sanctions against Iran and Russia, along with suspected financial ties to Hamas. These inquiries arrive amid a broader context, including the conviction of FTX's founder for fraud, casting a shadow over the cryptocurrency sector.
Binance's legal woes extend beyond the DOJ's purview; the Securities and Exchange Commission (SEC) filed a lawsuit in June 2023, accusing the exchange and Zhao of mishandling customer funds and violating securities regulations.
Adding to their challenges, the Commodity Futures Trading Commission (CFTC) earlier in March 2023 charged Binance with consistent breaches of derivatives regulations.
Binance has contested accusations, claiming that authorities base their actions on limited information and rigid enforcement methods, lacking in-depth understanding. However, the legal entanglements have severely hindered Binance's operations in the United States.
Potential Implications Amid Leadership Turmoil
Binance is poised to settle the fine under a deferred prosecution agreement if approved. This deal mandates Binance to adhere to specified terms, including restructuring compliance frameworks, as detailed in the report.
Furthermore, Binance faces the possibility of leadership reshuffling. The U.S. branch encountered substantial layoffs consequent to losing critical banking support, prompting a suspension of USD deposit and withdrawal services due to severed banking affiliations.
As developments unfold, the focus turns to Binance's handling of these intricate legal hurdles and the potential ramifications for its future endeavours. Notably, CZ faces the spectre of U.S. criminal charges yet resides in the UAE, a jurisdiction lacking an extradition treaty with the U.S.
Source: Read Full Article