Is Binance The Next To Face Regulatory Scrutiny ?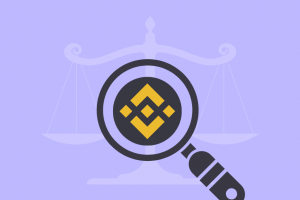 Crypto market regain the lost bull trend

Shark Tank's Kevin O'Leary warns Binance users for regulatory scrutiny ahead
The first cryptocurrency, Bitcoin has been making a to and fro movement between $22,000 and $23,000 levels since the past day. This bullish sentiment comes after Jerome Powell's inflation speech where his stance has been a neutral one. This has resulted in an increase of 1.67% in global crypto market cap over the last 24hrs.
However, while the crypto market gets on the recovery board, the regulators hover around the exchanges that are still not regulated. The same is the claim by Shark Tank's Kevin O'Leary, a venture capitalist who believes that Binance is the next to face regulatory audit.
Binace Exchange To Face Regulatory ?
In a new interview with The Wolf Of All Streets' Scott Melker, Kevin states that Binance shareholders should be the one worried while regulators look for crypto exchanges. However, the investor is of not much concern as he claims of not investing in any unregulated exchanges, be it decentralized or centralized.
Moreover, Kevin asserts that it's just not the US regulators who are looking around unregulated exchanges like Binance, but the regulators all around the globe. As per the investor, it's good if Binance settles with regulators with whatever the cost is, because if that doesn't happen it will provoke the bear action.
Next, the Shark Tank star is of the opinion that the crypto industry has too many worthless coins and projects. He believes there are nearly 10,000 tokens which will be pulled back to zero value as these tokens are of no volatility and volume.
On the other hand, Binance is said to halt its US dollar bank transfers from today, Feb 8. As per the company, only the users from Binance.com will be affected. However, the reason is yet to be revealed.
Source: Read Full Article