Huobi to dissolve digital currency exchange in China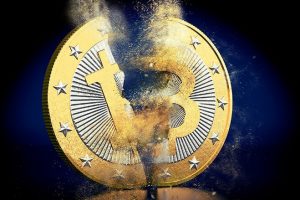 Digital currency exchange Huobi is to dissolve its Chinese subsidiary, originally set up to house the exchange in China, after moving its business from the country several years ago.
The move sees Huobi join fellow digital currency exchange OKEx in closing down its Chinese arm, following the People's Bank of China ban on initial coin offerings (ICOs) and fiat-to-digital currency trading enacted in 2017.
Huobi will join OKEx in continuing to serve the Chinese market, having moved their exchange business out of Beijing, ostensibly to avoid the restrictive legislative climate for digital currency businesses there.
According to public records in China, Beijing Huobi Tianxia Network Technology Limited shareholders passed a resolution to begin the dissolution of the company, in a process headed by the founder and CEO of Huobi Group, Li Lin.
On announcement, the news sent the share price of another group company, Huobi Tech, down over 21%, with investors reacting to the move away from serving China from its Hong Kong base.
The decision to dissolve the company comes at a time of increasing restrictions against the digital currency sector in China, with authorities clamping down further on both mining and trading activity in the country.
A spokesperson for Huobi said that the decision to close down the firm was immaterial, given that the legal jurisdiction of the business had already been moved outside of China.
"[The Beijing company] has not had any business operations, it is unnecessary and has applied for cancellation."
There was no information about what would happen with the company's staff, but the spokesperson said Huobi remained "committed to its globalization process as it continues to hire employees from countries around the world."
"In addition to allowing Huobi to better service the needs of its many international users, Huobi believes that by doing so, it will also improve its ability to ensure business continuity worldwide."
Watch: CoinGeek Zurich panel, The Future of Trading & Digital Assets
Source: Read Full Article