Is $2 Billion Worth of Bitcoin (BTC) Hacked? Everything You Need To Know!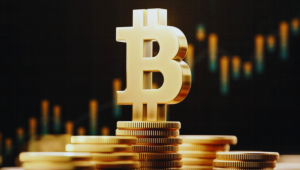 There is a lot of buzz in the crypto space revolving around FTX being hacked, following movements of 45,000 Bitcoin worth $2 billion dollars. Analysts observe the movement of the coins to newer wallets constantly 24/7. What's behind the transfers? Is it a BTC hack?
Netizens on the web opine with the FTX being hacked, and the coins being transferred to a black-market related account(s). It is also said that only about 8,000 coins are left in FTX's wallets. And the movement of coins was carried out constantly for two days, for each confirmed block a new wallet was created.
Some sources suggest whale holdings have increased by 1,03,600 BTCs in the last three weeks apart from known bulk purchases such as that of Microstrategy's. However, the purchases have not affected the price of the digital coin by any drastic means. Meanwhile, a different section of netizens believes the movement to be consolidated.
Also Read: Upcoming 24 Hours Could Be Very Crucial For Bitcoin(BTC) Price, Know Why?
What FTX Has To Say About The Movement of BTCs?
CEO of FTX has clarified that the withdrawal processing involves combining together UTXOs from deposit addresses and that a few days ago they had consolidated some UTXOs into an address to make processing quicker.
It also mentioned that the process happens when sending out BTC withdrawals. And a new change address is generated with each withdrawal. It is worth noting that FTX did something similar back in March of 2021. The clarification does look promising as we have not seen any notable changes in the price of the digital coin.
Summing up, speculations revolving around the BTC movement with the clarification by the exchange put an end to the rumours. Although it didn't cause any significant impact on the BTC price, FUD (if any) appears to be clear now.
Source: Read Full Article