It's happened: Someone's filed for Cramer ETFs with the SEC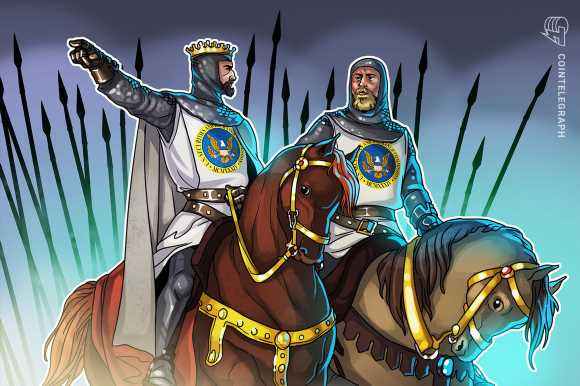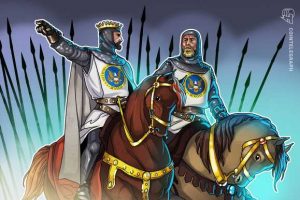 Connecticut-based advisory firm Tuttle Capital Management has submitted a preliminary prospectus filing with the United States Securities and Exchange Commission (SEC) for two new exchange-traded funds (ETFs) centered around betting against the investment tips from Jim Cramer.
Cramer is the host of CNBC's Mad Money and has become a popular meme in the crypto and stock community, who believe he has an uncanny knack for giving investment tips that end up being way off the mark.
In relation to crypto, one of Cramer's most notable tips was to buy Coinbase stock when it was "cheap" at $248 in August last year. Since then, COIN has continued to collapse and sits at $72.97 at the time of writing.
According to the Oct. 5 preliminary prospectus SEC filing, if approved, Tuttle Capital Management would launch a short ETF named Inverse Cramer ETF (SJIM) and a long ETF called Long Cramer ETF (LJIM).
The company notes in the filing that the investment objective is to provide investment results "that are approximately the opposite of, before fees and expenses, the results of the investments recommended by television personality Jim Cramer."
To select the weighting of each ETF, Tuttle Capital Management will essentially take the opposite position of whatever Cramer publicly picks on CNBC or Twitter. However it will be purely stock-based and not crypto assets.
"Under normal circumstances, at least 80% of the Fund's investments is invested in the inverse of securities mentioned by Cramer," the filing reads.
Despite the apparent novelty and absurdity of the filing, Bloomberg's senior ETF analyst Eric Balchunas was unsurprised by the move, highlighting on Twitter that he had tipped such a thing to occur back in February:
"We actually wrote back in Feb about how an Inverse Cramer ETF would likely be filed at some point. Given some of the stuff that has been tried with ETFs this isn't [a] big stretch. And ETFs tied to big personalities not unprecedented e.g. $SARK $TSLQ."
Individual traders have already tried a similar method, with Cointelegraph reporting in August that Twitter-famous crypto trader AIgod had doubled his "Inverse Cramer" portfolio in a month to more than $100,000 purely through trading against Cramer's tips.
Tuttle Capital's unique ETFs
This type of play is nothing new for Tuttle Capital Management. The firm previously caused a stir late last year by launching an inverse ETF on the Nasdaq stock exchange called the Turtle Capital Short Innovation ETF (SARK).
Related: The bottom is in: CNBC's Jim Cramer says crypto has 'no real value'
In what Tuttle Capital CEO Matt Tuttle described in November as something that has "has never been done before," the purpose of SARK is to bet against the ARK Innovation ETF (ARKK) from Cathie Wood's ARK Invest.
"So if ARKK is down a percent, we'll be up somewhere around a percent, and if [ARKK] is up a percent, we'll be down somewhere around a percent," he said.
Notably, since its launch on Nov. 9, SARK is up 83.1%, according to Yahoo Finance data, which may be unsurprising considering the bearish investing climate in 2022.
Source: Read Full Article