Ripple and Coinbase on SEC Radar! Garlinghouse Slams Gensler Over Testimony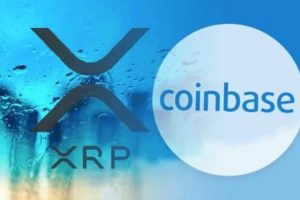 Gary Gensler, Chairman of the Securities and Exchange Commission, has come under fire from the crypto community after his appearance before the Senate Banking Committee on Tuesday. During his testimony, Gensler asserted that most digital assets that can be traded on crypto exchange platforms must register with the SEC.
Gensler said that the bitcoin market's promises of financial emancipation and portfolio strengthening are false. "It's a highly speculative asset class," Gensler said, adding that regulatory intervention is unavoidable.
Brad Garlinghouse of Ripple used Twitter to highlight Gensler's position, claiming that current securities rules are understandable and practical to the crypto community. Garlinghouse also contributed to Gensler's contradictory position, stating that Congress "needs to write laws to clarify."
Also Read : Ripple Vs SEC – SEC Files Response to Ripple's Motion to Seal Documents
Coinbase in Trouble?
In his statement, Gary Gensler also mentioned Coinbase, adding that the exchange has yet to register with the Wall Street regulator. He went on to say that "even though they have dozens of tokens that may be securities." Coinbase was unable to register.
The SEC is apparently considering filing a lawsuit against Coinbase over their unannounced loan product. The SEC has threatened to take Coinbase to court if the unreleased loan product is considered a security, according to the exchange platform.
The plaintiff filed a Letter Brief in the DPP dispute in the XRP lawsuit, defending the purportedly confidential data it is keeping from Ripple. The SEC claimed that all records to be reviewed in-camera by Judge Netburn are "pre-decisional and deliberative," and so protected by the Deliberative Process Privilege (DPP).
Furthermore, the SEC believes that the attorney-client privilege and the work product doctrine shield these records.
The SEC further claims that requiring the production of internal and inter-agency and documents that were previously protected by the DPP will undermine genuine consultation efforts by SEC personnel.
Further, SEC argues that documents are "informal intra-agency communications" and the documents are "non-responsive".
Also Read : Ripple vs SEC Courtroom Drama Continues! Ripple Attempts Towards Another Victory?
Source: Read Full Article