Why Dogecoin and Chainlink Are Primed For a Bullish Yearly Close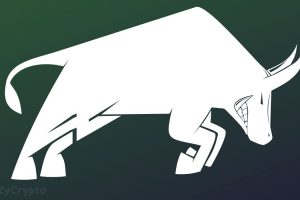 The cryptocurrency market is still nursing an ongoing decline, but market movement indicates that some altcoins are making up a list of bullish anomalies.
Chainlink and Dogecoin are bullish for these reasons
Chainlink (LINK) appears to be favoured by market players, particularly whales. Despite the collective price decline amongst leading altcoins, Chainlink whale addresses are surging on a weekly basis. A market report from Santiment revealed that LINK whales holding over 1,000 LINK coins have skyrocketed.
"Chainlink's shark and whale address, holding between 1K to 1M LINK, have gone on an unprecedented surge of accumulation. These wallets have added a collective 26.8M LINK ($194.3M) in just 2 months, a 12.8% increase of coins to their bags." – Santiment.
LINK's price performance has also mainly been bullish, with the asset closing off in November with a spike in price value. On the 29th of November, Chainlink saw a 36% intraday surge, sending the price to $7.35. Although LINK is down 0.38%, the asset was amongst the few that retained its position and price point from November.
The new year holds a handful of opportunities for Chainlink as the web3 industry grows in popularity. The demand for decentralized financial applications is sure to influence the Oracle network, which allows for the development of Web3 applications.
Similarly, Dogecoin has also been an industry favourite for the most part of the year. The consistent support from Elon Musk, who recently restated his stance on DOGE. As always, the billionaire has remained bullish and maintained in a Twitter space yesterday that Dogecoin is still primed to go to the moon.
Musk made the statement after market players questioned the possibility of Twitter implementing cryptocurrency payments to its platform. If Dogecoin makes its way into Twitter, market players are certain that the asset will surge in adoption, leading to a massive price revival. The possibility of Dogecoin hitting the $1 price mark is sure to heighten.
Source: Read Full Article