Furious row over Remembrance Day poppies as town bans locals from putting decorations up in streets | The Sun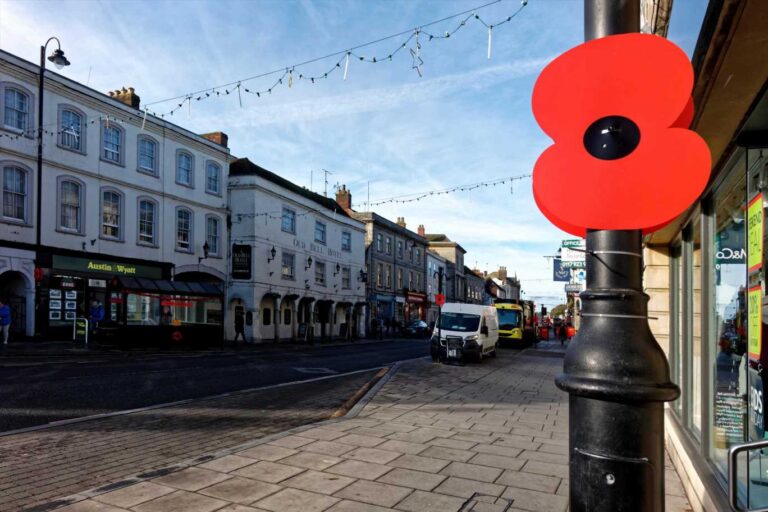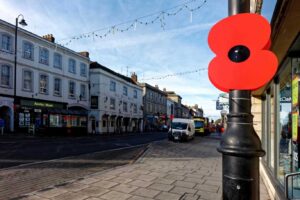 RESIDENTS have been left fuming after a row over Remembrance Day poppies saw them unable to put up decorations in streets.
A number of councillors and volunteers in Derbyshire have placed poppies on lampposts ahead of the memorial day in their respective wards.
This is something that has been done for several years as a sign of respect to the country's Armed Forces and those who have died making the ultimate sacrifice.
But the council's engineering team has asked councillors "not to undertake this work yourselves or to encourage residents to do so", reports DerbyshireLive.
In a letter sent to all 51 of the city's councillors, Derby officials were told not to put Remembrance poppies or festive decorations on lampposts without prior approval on health and safety grounds.
The council have since hit back and made it clear that they are supportive of attaching poppies before re-iterating that safety was important.
Read More in The Sun
BAD TIMING
Harry 'overshadows' William's Earthshot Awards AGAIN with cringe video
CANAL TRAGEDY
Mystery as body of a man in his 70s is found in canal
The email sent says that there are "clearly real positive benefits" to having poppies or festive decorations on street lights.
The message reads: "Consideration must be given to height clearance, appropriate fixings, electrical safety, personal protective equipment and working at height".
It says that any such fittings require approval first from the council's street lighting partner Balfour Beatty.
The email adds: "Under no circumstances should anyone attempt to enter a high-speed road to attach decorations to street furniture" and that the e-mail is provided "in order that we (Derby City Council) can ensure any such proposals are agreed upfront and undertaken in a safe way with our partner (Balfour Beatty Living Places)."
Most read in The Sun
TEAR IT DOWN
Captain Tom's daughter ordered to demolish spa complex after losing appeal
KING'S STAMP
Crime crackdown, smoking ban & green light for self-driving cars confirmed
HEIR MILES
Harry flies on fuel-guzzling private jet owned by oil heir to attend concert
READY TO RUMBA
Former Strictly star 'confirms' Ellie Leach and Vito Coppola romance
And one councillor has warned officers there would be "a great deal of resistance" from councillors who will "not be put off by the health and safety police".
Councillor Steve Hassall said: "With the greatest of respect this appears to be utter nonsense.
"Poppies are both clearly visible and present little in the way of harm in the unlikely event of it coming into contact with someone or something.
"Lamppost poppies are out only for a matter of couple of weeks and are placed and removed with care and consideration and I have yet to see one that presents even the slightest hazard.
"I find it hard to fathom that we are entering the realms of risk management for something of this nature and it really does feel like coercion, in the hope that we just do not bother in the future."
A Derby City Council spokesperson said that the issue had been "twisted" and "unecessarily politicised" by some.
They said: "The guidance in question made it quite clear that the Council and its street lighting contractor are fully supportive of attaching poppies to lampposts as a mark of Remembrance.
"This guidance was issued in relation to all lamppost attachments – such as Christmas decorations – not just lamppost poppies and was accompanied by an offer of support from officers to assist with the necessary steps.
"It's extremely disappointing that an offer of support by officers, to ensure the safety of Derby's councillors and residents, has been twisted and unnecessarily politicised.
"While councillors are entirely within their rights to challenge the advice provided by officers, we absolutely expect councillors to act with respect and courtesy, in accordance with our
Councillor / Officer Protocol.
"Armistice Day and Remembrance Sunday are incredibly important opportunities to honour our veterans and those currently serving within the Armed Forces.
Read More on The Sun
LIVE AGAIN
Legendary BBC comedy show returning to screens 20 years after first ever episode
LOU'S MAN
Louise Redknapp goes Instagram official with new boyfriend Drew Michael
"Poppies remind us of our shared humanity, irrespective of politics, and allow us to honour those who have and continue to serve our nation.
"They should not be used as a tool for unhealthy debate."
Source: Read Full Article