Should Bitcoin Aim to Follow the Footsteps of PayPal?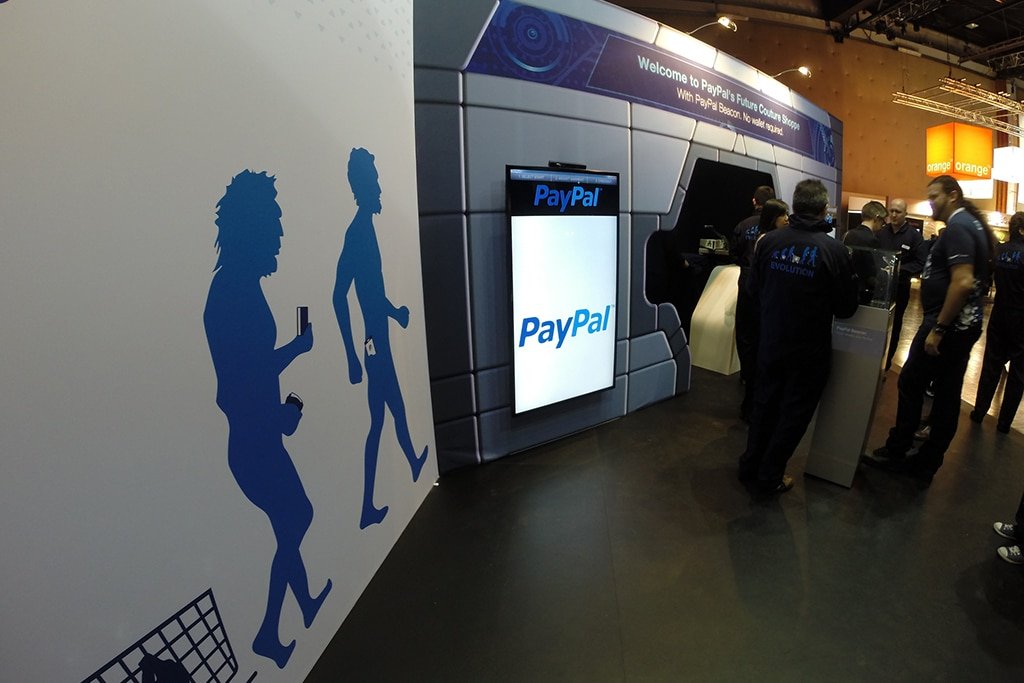 Photo: servicesmobiles / Flickr
With the recent slump in Bitcoin value after the highs of late 2017/ early 2018, there is a lot of uncertainty surrounding Satoshi Nakamoto's cryptocurrency. Many believers still think it will one day become the world's sole form of payment for online purchases, but others contest that Bitcoin was a bubble which has now burst.
There is certainly a lot of potential for Bitcoin to be successful in the modern age. With more and more businesses operating online and people from all over the world interacting, it would make sense to have a shared currency for the borderless internet. For Bitcoin to achieve the mass adoption that it needs, it could be wise to look at another successful payment platform for inspiration.
PayPal Surpasses eBay
PayPal is now one of the most successful payment platforms in the world, and has triumphed as an alternative to well-established methods such as VISA and MasterCard. It was recently announced that the payment system which was founded in 1998 had surpassed eBay in revenue, highlighting just how far it has come in a relatively short space of time.
PayPal began as a subsidiary of eBay in 2002, and was solely used for transactions on the trading site. It wasn't until 2015 that PayPal became an independent company, but since then it has been growing rapidly. Because eBay was such a well-known and trusted company, users were able to put their faith in PayPal as well. This led to the payment platform earning a solid reputation to build upon.
Potential Key to Wider Bitcoin Adoption
The fact that Bitcoin has already been adopted in the growing online casino industry could help it earn the trust of more people worldwide. There are some casinos that accept Bitcoin already, but it would be beneficial for the cryptocurrency to break into more sites.
Having a wide variety of payment options is a major selling point for online casinos, and sites, where deposits with PayPal are also possible, are attracting more players than those with fewer options. PayPal is a popular option for transferring funds overseas, but Bitcoin comes with much lower fees. If more people begin to realize that Bitcoin is superior in this regard, it would be a big step towards mass adoption of the cryptocurrency.
The story of PayPal shows that for a new payment platform to be successful it needs to become associated with a well-known and trusted company or industry. For this reason, if Bitcoin can break into more online casinos and other sections of the gaming industry, it could receive a major boost.
Bitcoin would also offer a more efficient payment method than PayPal, which still carries enormous fees for international transfers. With the cryptocurrency, there are little to no fees involved, which makes it a highly desirable method of moving large sums of money from place to place. It seems, that Bitcoin just needs to partner up with a huge company and gain more people's trust. 
Source: Read Full Article