Bitcoin Price Crashes in What Could Be the Beginning of a Selloff
Bitcoin markets are under heavy pressure right now as the recently reached $1200 levels are getting closer to being breached by sizeable sell orders. A large downward spike can be observed with BTC/USD rates going down instantaneously. The premium on Bitfinex might have reached a margin close to a $100 difference from market prices but the ongoing sell off seems to also hold its roots in the troubled exchange.
Major Signals
BTC/USD markets across the board are affected by a recent wave of strong selling pressure.
Traders are making it apparent that there's fear of a selloff being kickstarted on top of the recent price rise.
Following the spike, some buy walls seem to have appeared yet the market's longer term reaction has yet to be observed.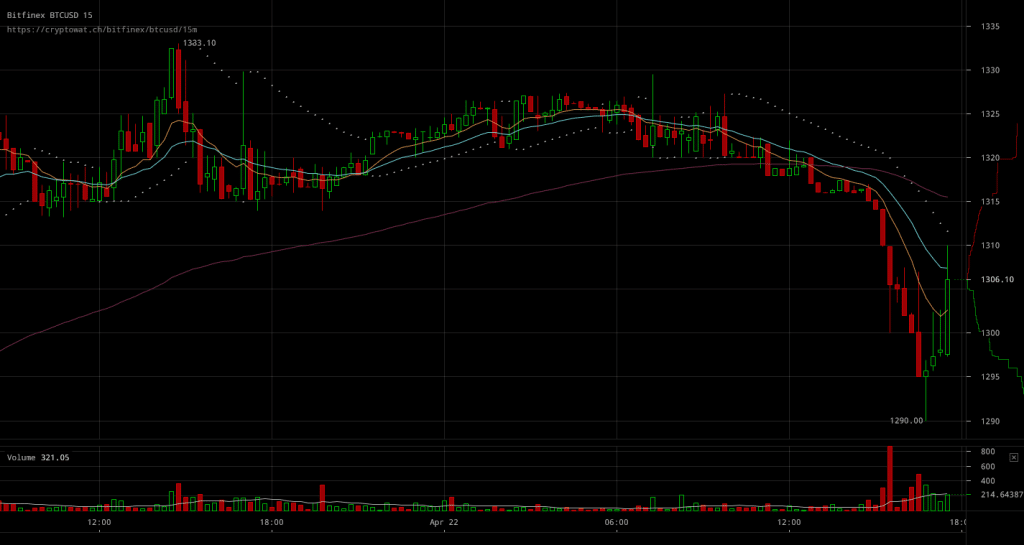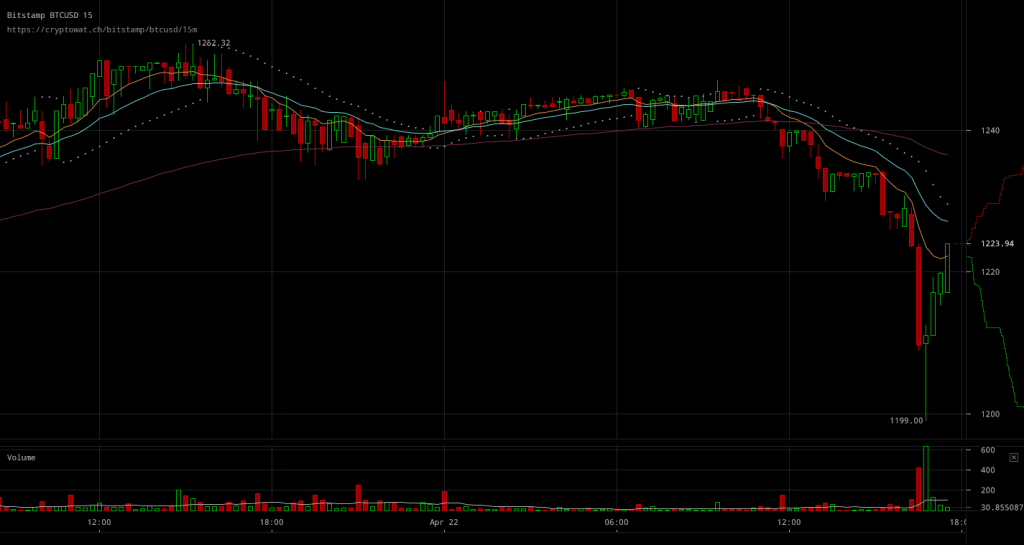 Bitstamp BTC/USD markets are making the followup to the selling pressure apparent as traders tried to respond to the large downward spike originating in Bitfinex. The margin between the two markets did reach $100 through the last trading session but that doesn't seem like something lasting for long. Up until now, BTC/USD rates seem to have dodged the bullet of a breach below $1200 levels but it'd be up to future developments to see if support is maintained.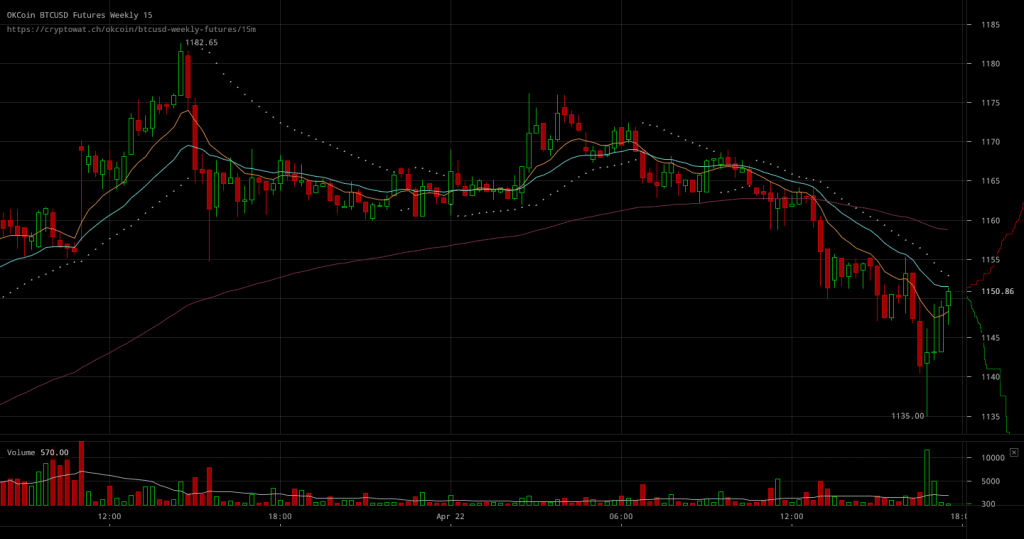 OKCoin BTC/USD weekly futures don't show to be mirroring market movements all that accurately. The downward spike didn't cause a major reaction among futures traders as it was likely something they were expecting. Yet the market's so far positive response to the downward spike has brought futures rates closer to live BTC/USD rates.
All in all, whilst the price fall observed through the last few hours could eventually be followed by more selling pressure it's also important to keep in mind that it has so far stirred up some not so negative results that could mean the market's bearish mood wouldn't last long.
Source: Read Full Article