Bitcoin Price Keeps Bumping $1200 Levels Amid Pressure
In so far, traders seem to be in a fight where the majority of them stands against selling pressure. As large downward spikes are being slowly but stably countered by back to back buy orders.
Major Signals
Buying pressure has kept BTC/USD rates on a rising trail in spite of the road being bumpy due to large sell orders.
Traders have been successful in maintaining a positive market sentiment as prices are now reaching above $1210 levels.
Whilst selling pressure has proven capable of breaching through support, the markets sentiment keeps supporting positive developments.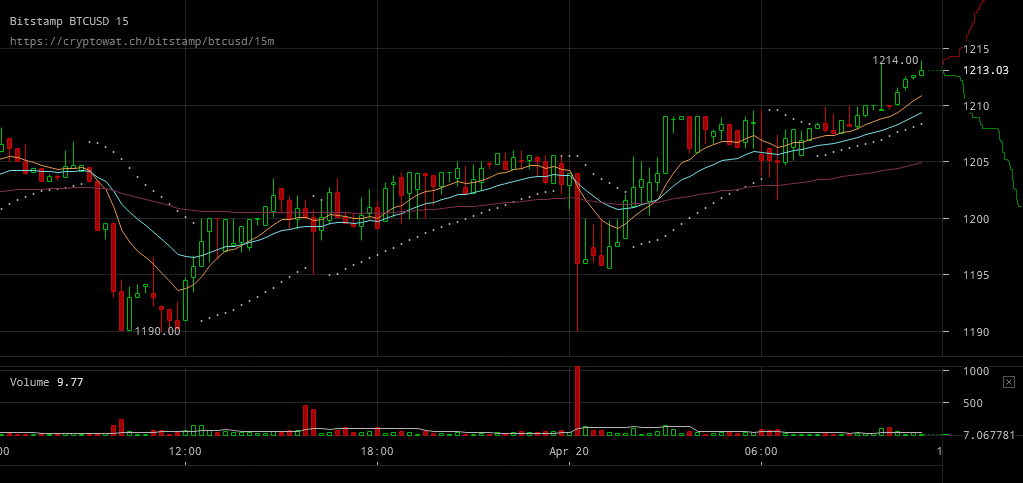 Bitstamp BTC/USD markets showcase that selling pressure proved insufficient in terms of altering the market's positive sentiment even though sell orders seem to be outweighing anything else in terms of volume through the last trading session. The market sentiment that's supporting such reactions certainly doesn't take underlying uncertainty into account all that much, but that's not to say that currently reached price levels wouldn't be supported if issues with trading platforms were to be resolved.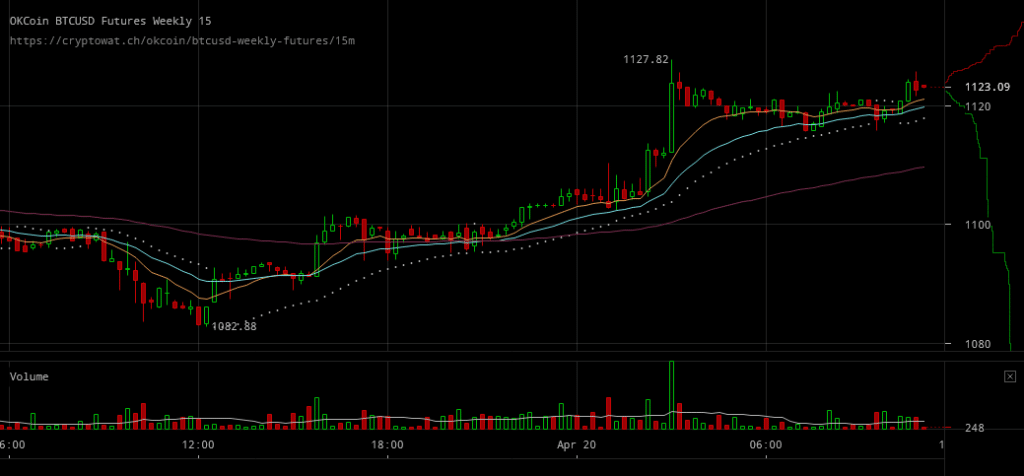 OKCoin BTC/USD weekly futures charts are also showing some signs of positivity. Large buy orders caused futures rates to spike upwardly and while they might not be coming in par with live BTC/USD rates, the gap between the two has certainly shrunk considerably compared to what markets had gotten us used to up until now.
Overall, it'd be important to highlight how selling pressure keeps failing to warrant more downward price swings from traders. Oddly enough, the widespread uncertainty hasn't stopped futures traders from pushing some positivity towards their markets either. Traders might be buying up expecting the best and counting on improvements, but the price's state would be uncertain in the event that things turn out worse.
Source: Read Full Article